We specialize in Color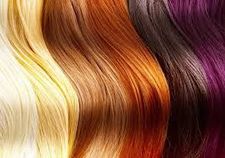 Neri Hair is located in the heart of Pearland,Texas.
Balayage, Ombre or Amonia free color, our staff is trained in these techniques.
We are a Certified
L'Oreal Professionnel, PRO FIBER and Brazilian Blowout salon.
Our staff is creative, passionate and ready to take care of your hair needs.
Every Service Provider & Support Staff at Neri Hair Studio work on a Performance Based Level System. Our employees are placed in the levels based on the DEMAND OF THEIR TIME, this system is meant to accomplish two main goals: The first is to provide a career path of growth and achievement for our team. The second is to provide several options for your various needs. Guests may choose the level that best fits their needs and their budget. A common misconception is that the designers level is related to their competency, creativity, or the years of experience he or she has. The training our team receives is aggressive, consistent, innovative and in-depth. It starts from the moment they are hired and continues through their entire career with us. At Neri Hair Studio, our service providers achieve promotions based on several factors. These factors include guest satisfaction, guest retention, performance, and education.

Once a service provider reaches a certain level, they become an Educator and begin working with an Associate. This enables them to train our next generation of new talent and allows them the opportunity to be more accommodating to the specific needs of our guests by having a second set of hands.
Please note that several of our service providers are booked 3-5 weeks in advance. Late evening appointments are booked 4 weeks in advance.
Our stylist are all commissioned based. It is important that if an appointment is made, and a cancellation or rescheduling is required, we be notified 24 hours in advance. If no notice is given we require a $35 cancellation fee before we will add you back to our schedule.



​